Should You Get a Professional For Taupo Kitchen Renovations?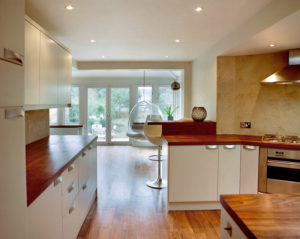 If you are considering renovating a kitchen, most people are limited to some extent by their budget. With that in mind, some people wonder whether they should use a professional to renovate their kitchen or take the DIY route. Kiwis love DIY but what can you do for kitchen renovations? The answer depends on the complexity of the project and the skills of the homeowner.
What tasks can you undertake in a Taupo kitchen renovation?
There are some tasks which the average DIY-er can relatively easily carry out on their own. For example:
Accessorise
There are numerous ways to update the look of your kitchen. This might be by using an appealing fabric which can highlight the backs of cabinets or shelves. You can add stainless-steel contact paper to transform the look of your appliances. Simple but effective.
Update the Door and Drawer Handles
Handles have changed a lot over recent years, and old ones can easily make your kitchen look a bit dated. Replacing the knobs and handles on the drawers or cupboards is an easy task that makes your kitchen look more refined and polished.
Update Doors And Drawer Fronts
This one is a bit more complex, but adding trim and repainting the drawer fronts and doors is not hard and make the world of a difference in the appearance of your kitchen.
Accent Lighting
By using rope lights or plug-in lights, you can mount accent lighting under the cabinets to illuminate the countertop as well as over the upper cabinets in order to highlight the room. This is a simple task that only needs basic tools.
These types of projects are easy and straightforward for the DIY enthusiast, but major kitchen renovations will need the expertise of a professional. You will want to use a pro when:
The Project Involves Changing Plumbing
You can easily change a tap or install a dishwasher on your own, but for changes in plumbing, it is essential to seek the assistance of a professional. A leak can go unnoticed for a long time, leading to serious and costly damage to your house. If you undertake the work yourself, your house insurance may be invalidated.
The Project Involves Electricity
Changing or modifying an electrical system must be left to the professionals. Under no circumstances should you try to alter the electrical works in your kitchen.
You Want Excellent Results on Time
A DIY kitchen renovation can be great for you if you have the time to learn as you go along and are willing to spend time or even days to figure out why something is not working. Otherwise, you will want to hire a pro in kitchen renovations.
A Kitchen Make-over or Remodel
This is the biggest kitchen renovation that most people undertake. A complete renovation of your kitchen. This can include combining rooms to make a big open-plan kitchen, dining, and living space. Maybe installing an island with the appliances set in it. You might want to open out and extend into your garden.
All of these will definitely need the help of a professional builder for kitchen renovations.
If there are any risks or safety issues, it is always best to hire a professional. If the task requires power tools that you do not have or are uncertain about using, if the task involves electrical or plumbing work, then it is always wise to have a professional on board.
If you have a project in mind, Try Mat Staples for a Taupo kitchen renovation.