6 Ways to Convert a Room into a Holiday Let
Homestay is the new buzzword in the tourism industry. Homeowners are converting a part of their home into an accommodation space for tourists. This not only generates an extra income from home but tourists also manage to stay comfortably at a cheaper rate compared to what they usually have to pay at hotels. But how do you convert a home for extra income of the rooms into a holiday let? Here are some ideas you should keep in mind.
Size of the room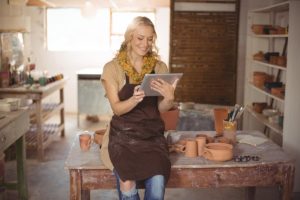 How many people can stay comfortably in the room you want to sublet? Is it spacious enough for two double bedrooms or just one double bedroom? You need to consider this from the guest's perspective. If you have a big house, think of the friends' groups or big families that may turn up and stay in your house. This is not only beneficial for them but also for you as you get more money than subletting a smaller room suitable for one double-bed setting. The size of the letting space is one of the biggest factors that will determine the revenue when you convert a home for extra income.
Select a subtle style
Do you want to renovate the room from scratch or just update the current décor? Whatever you decide, make sure you pay attention to the colour of the room. It sets the tone of your property; something that can affect your guests. Suppose you like bright yellow or polka dots. This may not be your guests' cup of tea. Again, think from the guests' perspective. It is always best to choose neutral and calming colors like beige, stone, and cream. If you want to add a dash of color, do it on the soft furnishings and accessories, such as vases, cushions, rugs, and curtains.
Use your creativity
You don't need to renovate the entire room to show your creativity. This would eventually result in spending a lot of money than you expect. Instead, add creativity to what you already have. For example, if your house is old, you can reconnect with its history by exposing its traditional features like brickwork and beams or install stable stalls and flagstone floors. Make sure it doesn't look like you don't maintain the house.
Select lights carefully
Like the color of the room, lights also play a crucial role in what guests think about your homestay. Try to allow natural light to come into the room as much as possible. You can use shutters or lightweight blinds instead of thick curtains. This would make the room appear bigger and brighter.
If there are green meadows around your home, you can add floor-length glass doors and windows. Also, don't use too many or too few lights. The lights shouldn't be so dim that guests can't see their things in the room. On the other hand, don't use very bright lights. Guests may not like so much light if they want to drink in the evening.
Add a touch of luxury
Do this only if you have the budget. Adding a touch of luxury can leave a long-lasting impression on your guests. This will eventually work in your favor as they would ask their friends, relatives, and colleagues to check out your homestay if they plan a vacation in your city. Luxury here doesn't mean adding a TV or WiFi. That's something you should provide anyway because guests expect these in every homestay.
Adding a touch of luxury means installing a bathtub or welcoming the guests with a bottle of wine. If you don't want to go into such extravagant expenses, you can at least start by providing a complimentary meal or gifting a box of chocolates. Guests love when they get something complimentary and this should work in your favor.
Select furniture carefully
This is again something you need to think from your guests' perspective. What furniture and fixture do guests need? You can keep a couple of tables and chairs, a wardrobe, a dressing table, and an additional small table. Try to follow a minimalistic approach so that the room looks spacious. Don't cram your room with too much furniture, because remember, the bed will take most of the space.
Now that you know the tips to convert one of your rooms into a holiday let, start implementing these ideas and you will soon see a flurry of guests lining up to stay in your homestay.
If you want to convert part of your home for home-stays or to earn extra income from home, Cain Built is an experienced builder on the North Shore of Auckland who can help.